The Building Blocks to Success are CREATING – PROTECTING – MARKETING.
For Screenwriters and Creators, it is obvious your process starts with the creative process that is based on a great idea. Last month we stated, "If you write about something you have a passion for, or keen interest in, that passion will shine through as an end result."
Try to ensure the story has a hook for the intended audience and incorporates a unique approach. Projects that are based on true stories or real-life experience, or specific genres can be successful. Both new and established writers create successful projects for Entertainment and Publishing (Film, TV, Stage, Music, Books, and other categories).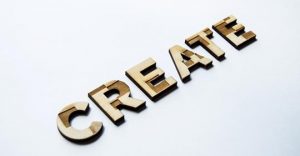 A very important element is to continually seek to improve your creative skills through education and many available resources. Now, we are providing some good sources for you to consider and reference for your screenwriting and creative process. So, let's summarize several of these resources for review and consideration:
These are just a few sources to reference and review. Many more are available via Google search.
When you complete your creative project, the second building block should be PROTECTING it prior to exposing your work in the marketplace. This important element will be detailed further in an upcoming article. Since 2006 CreatorsVault.com provides your IP Registry for Copyright Protection with Better Value & More Options – about  1 penny per day. Source at https://www.creatorsvault.com/registration/
CreatorsVault.com
IP Registry for Copyright