Too often, writers and creatives choose their Copyright Registration provider based on habit without considering a current perspective. It's an advantage to obtain informed and educated factors that will affect the best choice. CreatorsVault.com, WGA and U.S. Copyright all provide registrations that can be used as evidence in a legal process should a case of copyright infringement occur.
So, what are the differences ?  How do you make the best choice ?
For answers you can view our Copyright Comparisons page, and a detailed analysis is available by viewing our article "How To Choose The Best Copyright Provider" from our Topics of Interest page link https://www.creatorsvault.com/how-to-choose-the-best-copyright-provider/ , which evaluates and rates most of the Key Elements and Important Factors that should be considered. The following is a summary outline and comparisons of Creators Vault, WGA and U.S. Copyright  –
Base Rates & Term – Creators Vault offers a range of registration options for 16 years, 10 years, or 4 years with corresponding competitive rates. WGA and U.S. Copyright rates and term are fixed.
New Drafts – Creators Vault is the only copyright registration provider that offers New Drafts for revision/updates at a discounted rate. This option provides writers the ability to improve their projects anytime during the life of the registration term. WGA and U.S. Copyright do not offer a New Draft option and assume the original submission is the final version.
Renewals – Creators Vault provides the option to renew/extend your registration for an additional 4 years at a discounted rate, and an email notice is sent within 30 days of expiration to alert you. WGA renewals are only at full rate, and U.S. Copyright does not offer renewals.
Reduced Base Rates – Creators Vault provides a 30% Introductory Discount for registration via FilmFreeway Benefits Page link https://filmfreeway.com/pages/benefits/ . WGA offers reduced rates of $10 and $17 to Members and Associate Member, which requires enrolling in the Guild with initial fees of $2,500 and $300 (3 x $100). U.S. Copyright offers no reduced rates.
Release of Registration Files – Creators Vault does not release file details since we indicate to clients that they need to retain an original copy. We will release files only if a legal process is underway upon receiving written request from client's legal representative or by Court Order or Arbitration Panel that can be verified. The purpose is to maintain maximum security of the data. If other extenuating circumstance occur, we may evaluate and consider.  Digital Release can be accomplished within 7 days of validated request. WGA will release files with approximately 2 weeks notice. U.S. Copyright accommodates Certificates of Registration on either a regular or expedited basis. Time frames are variable, and fees are cumulative (expedited is very costly).
The cumulative evaluation and rating of the Key Elements and Important Factors indicate the  overall Best Copyright Provider is Creators Vault, followed by U.S. Copyright, then WGA.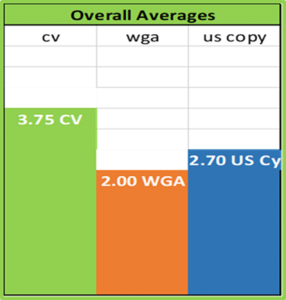 CreatorsVault.com has always recognized that the path to success is CREATE – PROTECT – MARKET, and emphasizes "Protect Before You Expose Your Projects in the Marketplace". IP Registrations for Copyright Protection can be accomplished via this link https://www.creatorsvault.com/registration/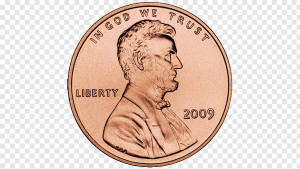 Copyright Protection for Only 1 Penny per day at CreatorsVault.com