We have previously described the Building Blocks to Success as CREATING – PROTECTING – MARKETING. For Screenwriters and Creators, it is obvious your process starts with the creative process that is based on a great idea. Once you have labored to place your idea into a Creative Form for Film, Television or Publishing, it's critical to PROTECT your Creation.
The reality regarding Copyright Protection cost is that "It May Be Too Affordable"! At CreatorsVault.com the average cost range for Copyright Registration and Archival of your creative projects in film, television and publishing is approximately 30 cents per month with term choices of 16 yrs – 10 yrs – 4 yrs. What else can you get for approximately 1 Cent Per Day.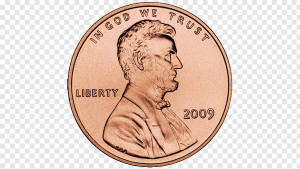 The moral to this cost efficiency fact absolutely indicates "Every Creative should register their projects for Copyright Protection… no excuses!"
CreatorsVault.com Registration can be accomplished via https://www.creatorsvault.com/registration/ For a step-by-step procedure refer to our webpage "How To Protect" at https://www.creatorsvault.com/how-it-works/
Yes, creatives have several copyright provider choices; Creators Vault – U.S. Copyright – WGA and others.  We are extremely confident that CreatorsVault.com provides BETTER VALUE & MORE OPTIONS overall.
You can reference our Copyright Comparisons webpage for details which rate the key copyright providers at https://www.creatorsvault.com/copyright-comparisons/ This page also contains a link to an Important Topic article "How To Choose The Best Copyright Provider" at https://www.creatorsvault.com/how-to-choose-the-best-copyright-provider/ It details comparisons of 5 Basic Elements + 6 Other Important Factors, and concludes that CreatorsVault.com is the Best Choice overall. These detailed comparisons provide the factors to make a more informed and intelligent choice…You Decide !